In 2021, the average North American is spending more time at home than ever before.
Ever since the terms "lockdown" and "physical distancing" entered our vernacular, it has become difficult to remember just what life was like before. The big question is: with vaccinations on the increase and countries reopening, will we keep spending as much time at home as we have been since early 2020?
I believe so. And when people say "more time at home," what I hear is "more time to cook." That means retailers can — and should — offer more than just groceries. In-store meal kits or "meal solutions" with conveniently packaged ingredients are rapidly increasing in popularity.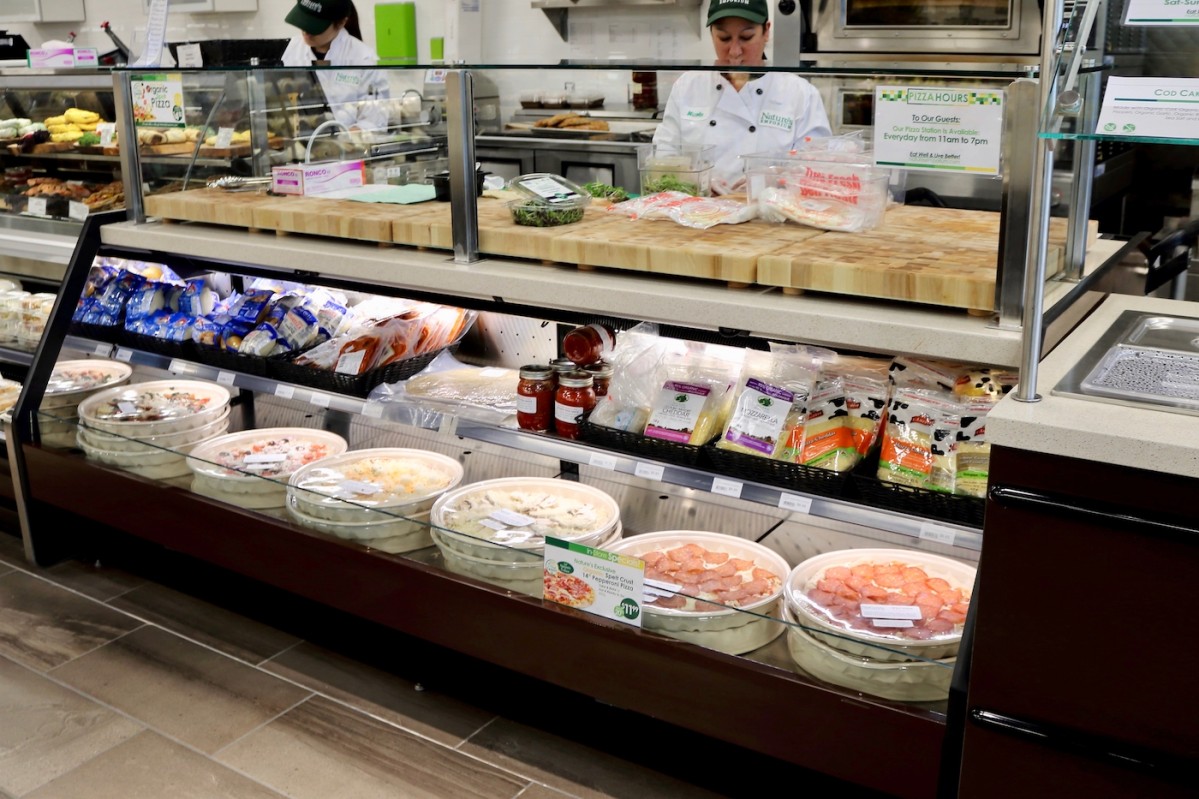 The shift to staying home and the massive growth of meal kit services
It has been nearly a decade since meal kits entered the North American market — in 2012, Blue Apron, HelloFresh and Plated all launched. Since then, we've seen ads for them on TV and it feels like HelloFresh sponsors most of the podcasts on Apple's App Store. Recent research suggests that meal kits could reach $20B in revenue by 2027.
As a subscription service, these services are habit-forming. Once someone signs up for the service, tries it, and is happy, they often stick around simply because it's easy, convenient and makes cooking fun.
For food retailers with their ears to the ground, this shouldn't come as a surprise. A vast range of other subscription and delivery services have launched in the last decade. It's now possible to stream nearly anything, order takeout and have it delivered to your porch, and buy anything you want online instead of in a brick and mortar store.
The shift to more time at home has been in motion for years, and it presents an opportunity for food retailers. The value of an exciting in-store experience is more crucial than ever — and grocery shopping is something many still prefer to do in-person. Meal kits are one of many ways to shape the shopping experience.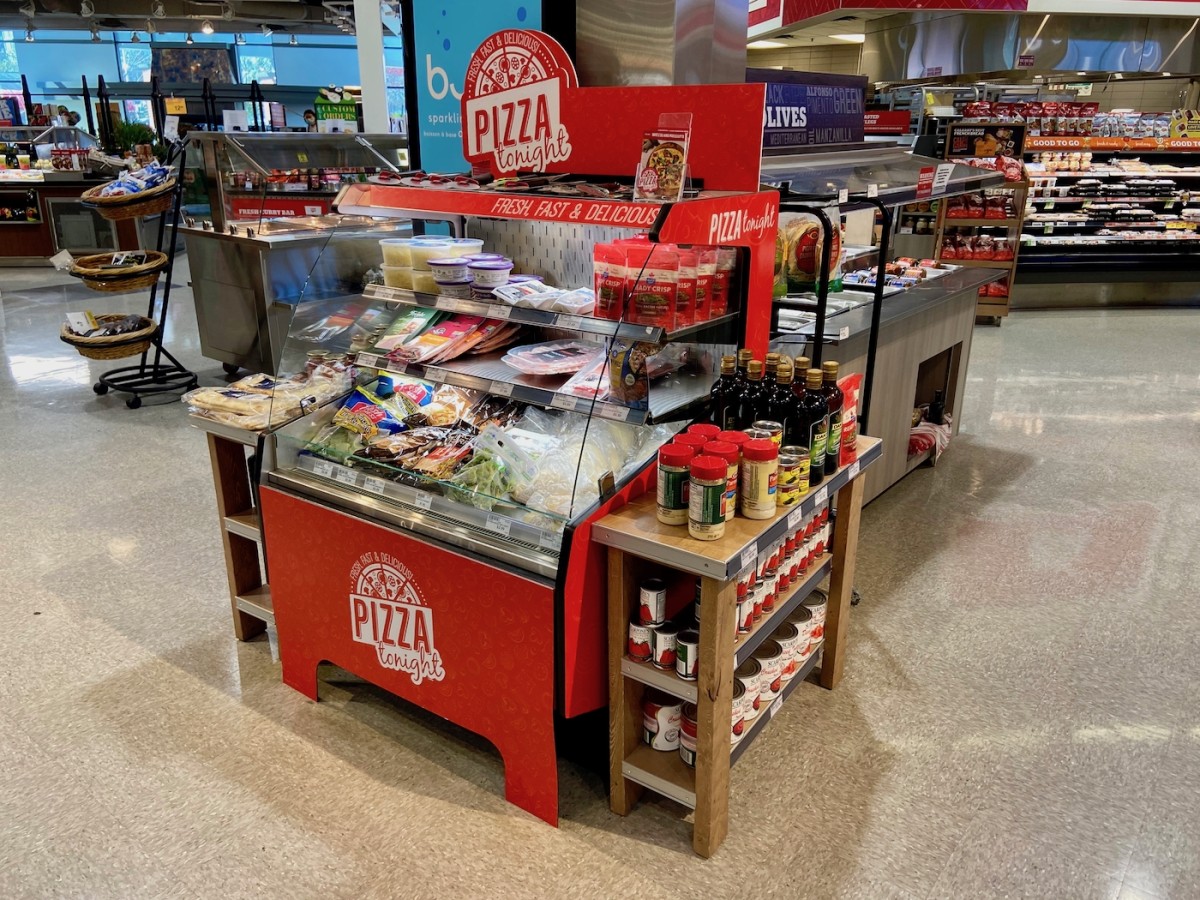 Five ideas to help respond to the market interest in meal kits
The market interest is absolutely there and food retailers need to respond. Here are some of our recommendations:
Label kits and displays well and make it easy to grab and go. — Priority number one is to ensure it's as simple as possible for consumers to find your kits. Self-service grab and go displays with conveniently packaged and labeled kits are a must. Keeping kits near entrances and check-out lanes also helps. Same goes for custom labels for displays, pop-up signs and lighting. Maybe even consider some type of POS or self-check-out at busy times.
Show customers how to prepare the food in-store. — Having a demonstration center or prep area next to the display is a great idea and will inspire consumers as the sights and scents waft over the glass. Use these as a way to introduce new flavour ideas or ethnic cuisine — vegan or vegetarian meals, new or different proteins (like exotic fish or tempeh), or restaurant-style Thai or Indian food, for example.
Keep it healthy, keep it local, keep it fresh. — Three major knocks on meal kit services are the amount of packaging required, the cost of shipping and the freshness (or lack thereof) of the food. All of these can be negated in the modern supermarket. Healthier choices are likely to sell better, especially if they feature fresh and local produce and proteins.
Spotlight specific mealtimes or dishes. — Devoting entire displays to specific dishes, mealtimes, or themes (e.g. Taco Tuesday) can help with noticeability and opens up fun opportunities for cross-merchandising. Across their twenty-three stores, Calgary Co-op has rolled out a dedicated display just for pizza prep, with any ingredient the consumer might want all in one place!
Consider private labels. — Making meal kits in-store has loads of benefits. No subscription commitments for the consumer, a lower price-point for the kit (and a higher margin for the retailer) and differentiation from mainstream meal kit brands. Add in not needing to ship or deliver the kits, and using fresh ingredients already in your store, and you've got a recipe for success. Plus you're building your already familiar store brands, not someone else's.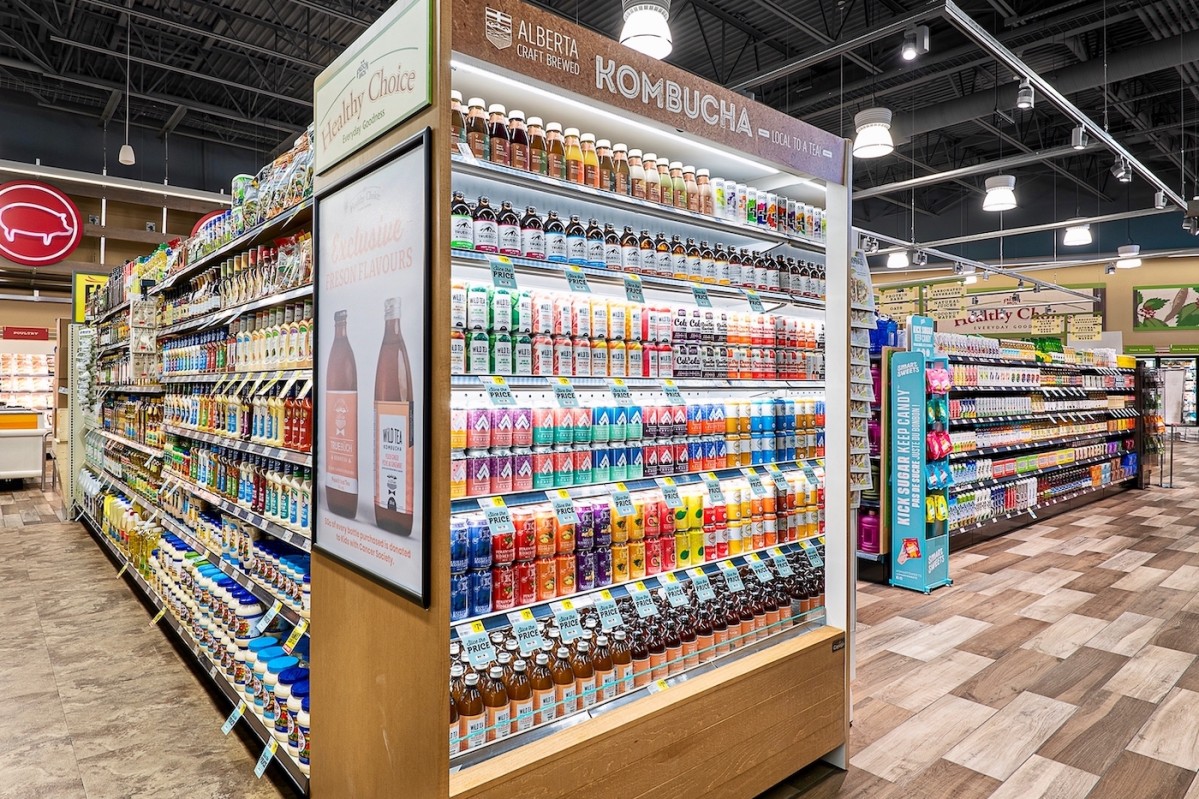 Flexible food retail displays for meal kits
Displays play a key role in the viability of food kits for supermarkets and food retailers.
Since Cayuga products are built with modular designs, they're able to adapt to new situations without sacrificing performance. Whether you need the flexibility to showcase different meal options at different times of the day or want to change your display layout with the seasons — we can help.
In particular, our grab & go displays, food preparation and display centers and hot & cold bars are all excellent options. All can mix self-service with service and offer great flexibility for cross-merchandising.
In 2021 and beyond, food retailers need to overcome today's challenge with creative and functional displays. If you'd like to find out more, schedule a consultation with our team, or browse our product catalog for some inspiration.