With pandemic restrictions slowly fading away, customers are eager to spend more quality time shopping — but now they expect more from their in-store shopping experience.
The retailers who fared best during the pandemic were those who were willing and able to quickly adapt to the changing needs of their customers — such as providing pre-packaged meal options, curbside pickup and grocery delivery services.
In other words, they were flexible.
As society continues to heal and we move toward something that feels a little more "normal," flexibility will continue to be the deciding factor when it comes to thriving in the retail world.
Challenges are also opportunities
The pandemic has accelerated the need for retailers to transform their spaces to keep customers and staff safe while providing them with exciting and meaningful experiences.
But challenges also provide opportunities for businesses to stand out to those who understand the trends and demands of the marketplace and are flexible enough to cater to the needs and desires of their customers.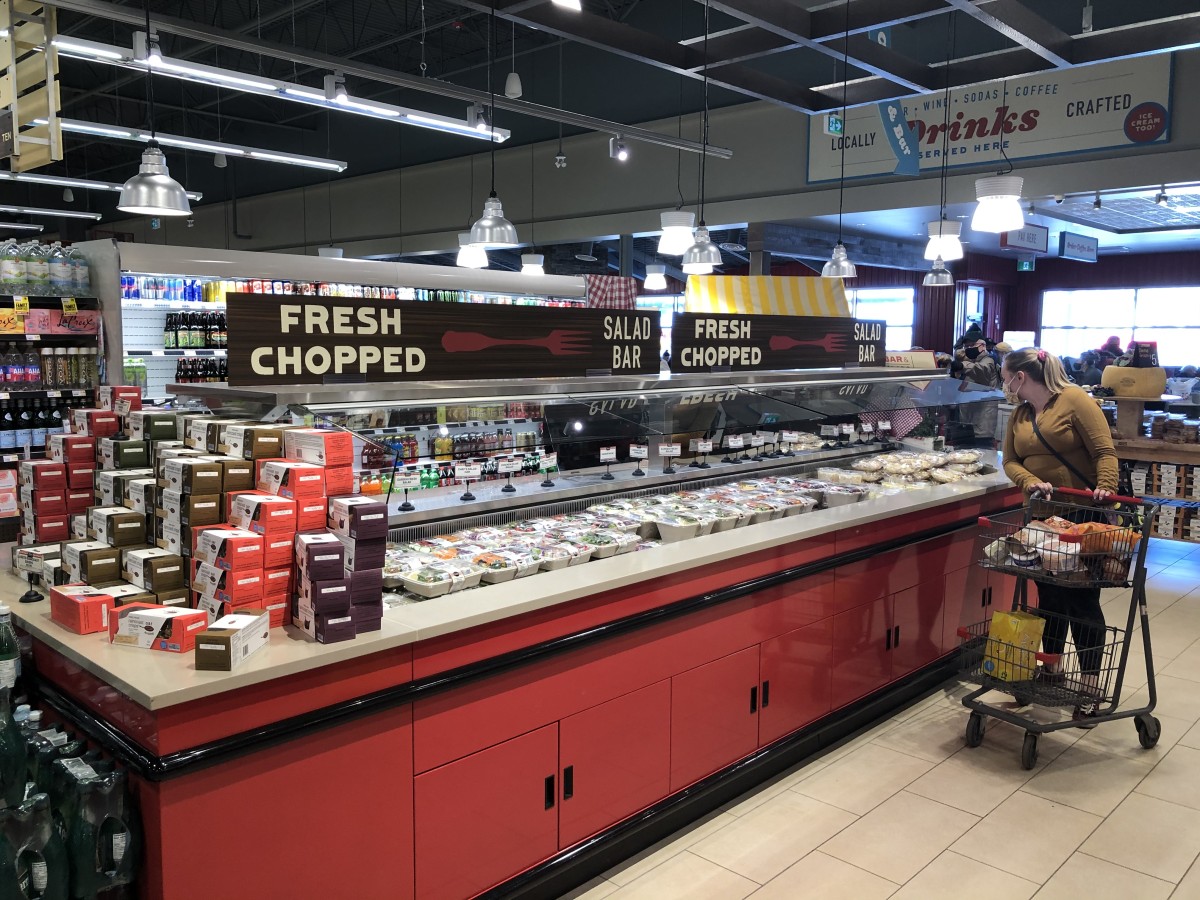 The retail landscape is changing
In a lot of ways, the pandemic has made shopping a very impersonal experience.
Order online and have your groceries dropped off at your door or brought to you curbside.
Go to the store and grab what you need, getting in and out as quickly as possible while trying not to make eye contact or speak with anyone.
Trying to speak to the cashier through masks and a plexiglass screen.
There's no question that online shopping is here to stay — customers just won't be willing to give up the easy convenience of ordering products in their pajamas.
But smart retailers understand that people don't just shop for groceries — they're looking for adventure. They want to stimulate and delight their senses. They want to smell the freshly-baked bread, see the colorful displays and feel a sense of community.
In order to compete with online giants like Amazon, you have to be the opposite of Amazon. In fact, Amazon itself is investing in brick and mortar stores!!
Give customers a more personal shopping experience
Retailers need to be flexible and adapt to the changing needs of customers, giving them a better experience and a reason to shop at their store.
One of the ways to do this is to take advantage of new trends by changing the store's layout.
Add on-floor cooking stations — with restrictions lifting, cooking stations and food bars are powerful ways to entice customers to your store.
Include ready-made meals and meal kits — a display of convenient, fully prepared meals or meal kits will attract customers who are looking to answer the "what's for dinner?" question.
Keep displays interesting — being able to easily move your display cases to highlight products from local vendors, draw attention to sales and create seasonal displays helps keep customers engaged and excited to see what's new.
Reinvent checkouts— adding self-check-outs and serpentine lanes can create unique merchandising opportunities incorporating mobile product displays at the front of the store.
Sounds good…but adapting the standard grocery store layout using traditional display units can be difficult — they're just not very flexible or mobile.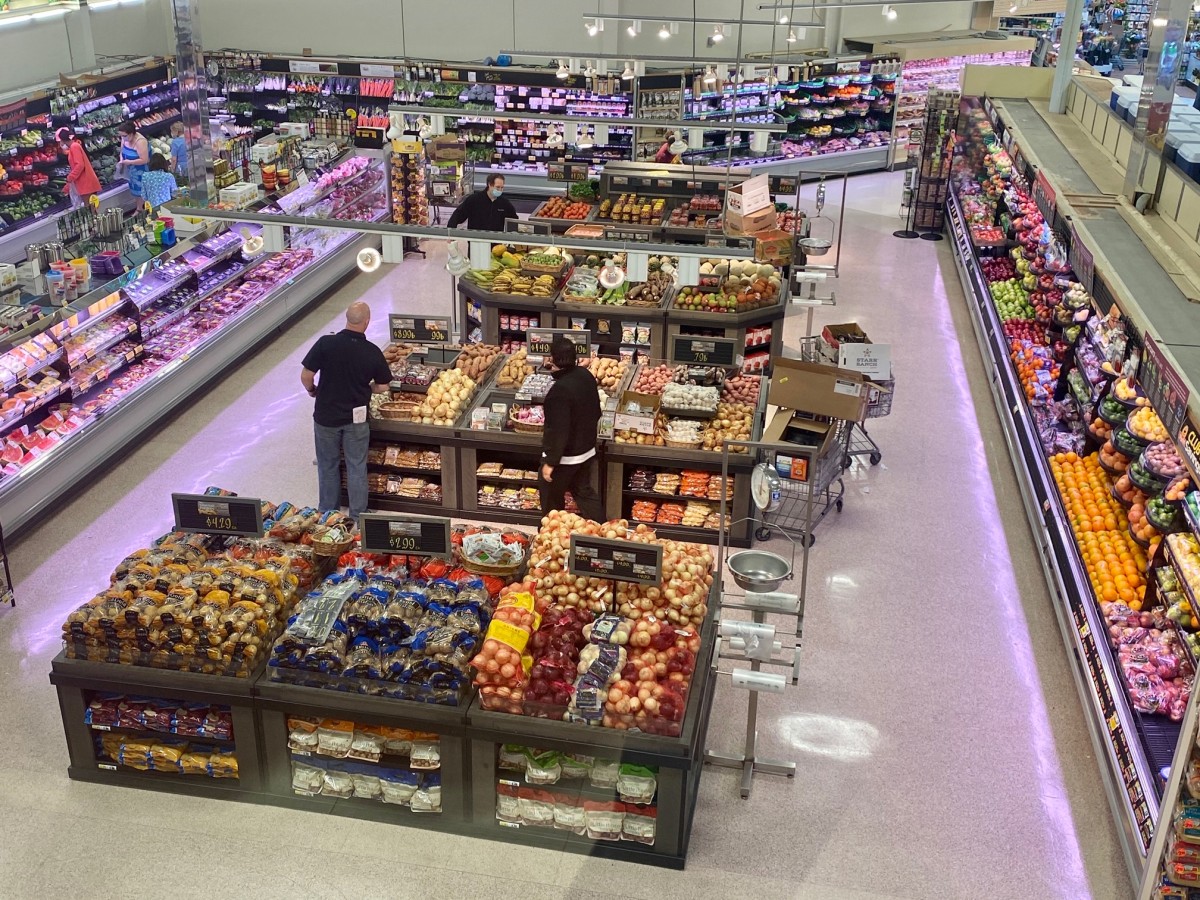 The need for flexibility in merchandising
The restrictions placed on retailers at the start of the pandemic are less strict now, but as the last few months have shown us, retailers still need to be able to adapt to change and pivot at a moment's notice.
At Cayuga, we support the retailer's efforts to adapt in a number of ways:
Plug-in/self-contained units — these units allow retailers the flexibility to move refrigerated and heated display units quickly and easily. Includes grab & go self-service displays, Fresh Go Bins and even mobile hot and cold food bars!
Unique sneezeguard design — meets NSF standards for food sanitation and easily converts a full-service food bar to self-service.
Modular display cases — these collections are designed to be configured for any store layout and come in a variety of sizes to suit even the smallest store. Lego is our inspiration!
A variety of finishes to choose from — retailers are able to customize the look of their display cases to match their brand, while still utilizing a standard platform.
Accessory options — accessories such as attachable shelving allows for easy, built-in cross-merchandising without the need for a separate fixture (saving precious floor space for other purposes).
It's going to be exciting to see what happens in brick-and-mortar stores over the next few years as restrictions ease even further and consumer demand for a shopping experience that's both convenient and amazing continues to grow.
Cayuga Displays line of grab & go displays and hot/cold food bars are flexible options for the grocer looking to stand out from the competition.
Want to find out more? Book a consultation with our team.