Over the past few decades the number of home-cooked meals was steadily declining and grocery stores were struggling to compete with restaurants and fast food chains… until the pandemic turned everything on its head.
Overnight, people looking to feed their families had only one option… the grocery store. Prior to the pandemic, few people considered going to the supermarket for takeout, with fewer still actually going there to dine. When everything else became shuttered, it was the only game in town.
Grocery stores were quick to respond to the crisis, reconfiguring their stores to accommodate this new reality and offering expanded menu items and more prepackaged grab-and-go style meals. This was great news for consumers. Even those who dusted off their cookbooks were grateful to be relieved of kitchen duty now and then.
Over the past two years, consumers have become increasingly reliant on using retail food outlets for convenience meals, often seeing them as a healthier alternative to the fare available from fast food chains. The challenge now is to keep that momentum going.
Grocers need to start thinking like restaurateurs
With restaurants and fast food chains once again competing for their share of the food dollar, grocers need to up their game if they expect to remain competitive — and keep their focus on prepared and ready-to-eat meals that carry a higher margin.
People have to go to the grocery store anyway… why not create an atmosphere that transforms the weekly shopping trip into a destination rather than a chore? You could even take it a step further and have store personnel do the grocery shopping for your customers while they relax and enjoy a freshly cooked meal and a glass of wine.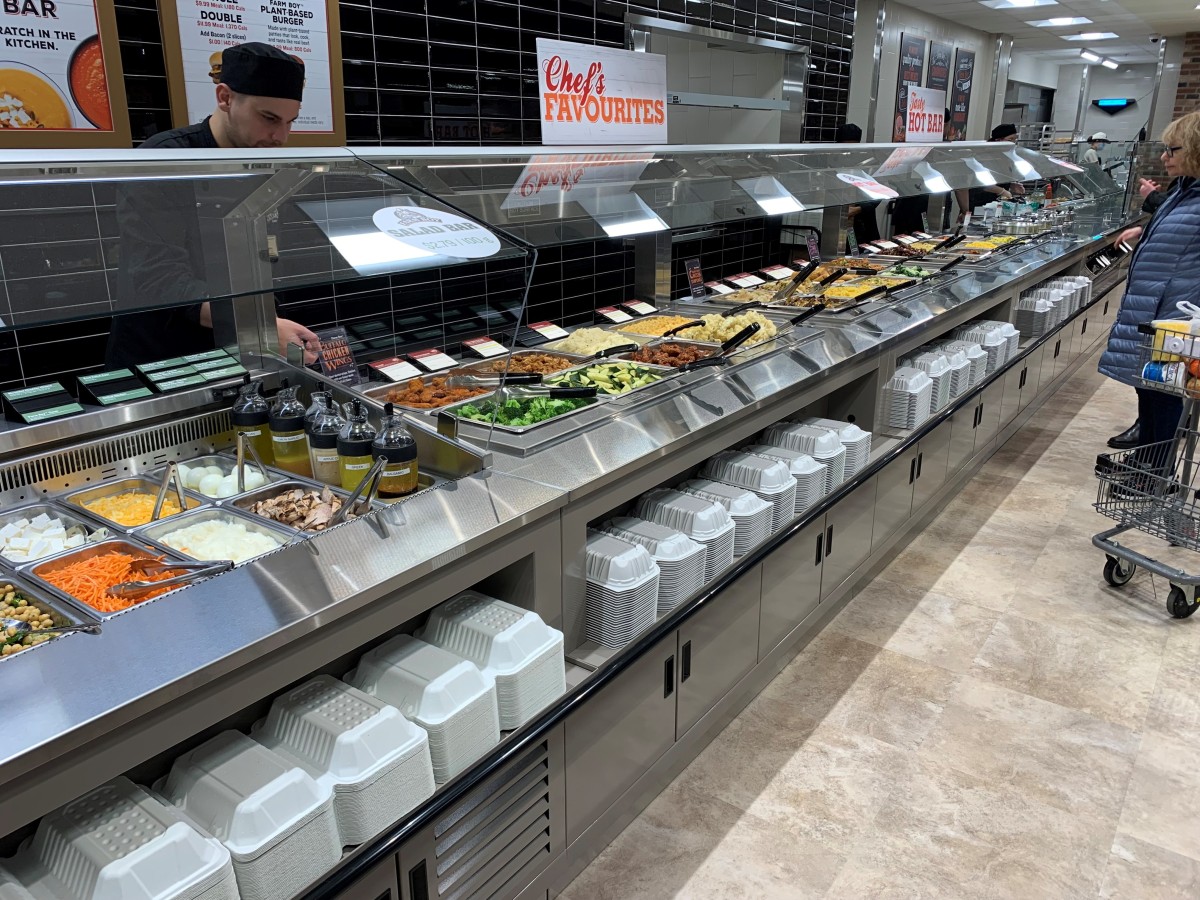 Having the right equipment is only part of the equation
In a previous post, The Future of Food Service in Supermarkets, I addressed the need to have display cases and food prep areas that were flexible, easy to clean and kept food at critical temperatures. But having the right equipment is no guarantee of success — not everyone with a stove is a gourmet chef.
The demand is there. People are looking for fresh, "home-cooked" meals without actually having to to do the cooking, so those who invest the time and resources — including training, technology, food quality, marketing, pricing and customer service — in their retail foodservice offerings should see some significant growth.
Why expand your foodservice offerings?
The goal of retail foodservice isn't to compete with restaurants for Saturday date night. It's to get consumers to see grocery store meals — whether they eat them at the store or take them home to reheat later — as a great alternative the other six days in the week.
Expanding your foodservice offerings has some key benefits, both for your business and the consumer.
Foodservice gives your store another revenue stream, one with higher margins (grocery margins range from 1-3%, while restaurant profits average 3-9%).
Provide convenient and affordable meal options to busy customers — according to the Food Industry Association (FMI), "53% of shoppers report grocery foodservice is a good value when compared with traditional restaurants".
Unparalleled access to fresh ingredients at wholesale prices.
Ability to quickly adapt to the tastes and preferences of customers.
Manage shrink by cooking produce and other grocery items before they spoil.
Differentiate your store from the competition based on the quality and variety of the food you offer.
Provide customers with an elevated experience that excites them about visiting your store — and spend more time and money while they're there.

Food quality and variety is key
Most people want to provide their families with affordable, healthy and nutritious meals… but they also want them to be delicious! If you're serious about expanding your foodservice, it might be prudent to hire the services of a chef. If budget restraints make that impossible, here are a few things to keep in mind when designing your store's "menu".
Mac and cheese, chicken and potato wedges are easy, but they're also pretty basic. To encourage customers to come to your store when it's time for dinner you need to be a little more inventive. Try store-made lasagna, roast beef or other hearty, family-style meals. And don't forget to cross-merchandise with beverages, freshly made dinner rolls and dessert!
Understand the demographics of shoppers in your area. If your store caters to a large immigrant population, for example, consider offering some international choices. Be mindful that what you're offering aligns with what your customers are looking for. Additionally, international food offerings are growing in popularity with all demographics — it's like a little adventure! PLUS don't forget the growing demand for vegetarian and vegan offerings.
Have standardized recipes that are easy to follow so you always get consistent results, whether it's an experienced chef or a teenager who works weekends doing the cooking.
Think about developing a chef-inspired "signature" item that speaks to your customer demographic. Think Tex-Mex in the south, poke bowls on the west coast, or smoked meat sandwiches in Montreal.
Take advantage of seasonal opportunities throughout the year by offering picnic fare during the summer and tasty side dishes for people to serve during the holidays.
"More" doesn't always mean "better". Focus on a few exciting menu options and make them better than everyone else!
Don't forget breakfast. Placing grab-and-go hot breakfast sandwiches or even hot oatmeal near an in-store coffee kiosk can drive bonus sales. Breakfast particularly is one meal with huge growth potential at retail. Flexible, mobile displays can help execute a breakfast program effectively.

Offer great value… and a great experience
Beyond the quality and variety of menu items you offer, there are a number of other factors to consider if you want to run a successful foodservice department.
Offer daily specials, weekly meal plans and chef's specials to attract customers. Consider hiring a nutritionist to come in on a Saturday afternoon to talk with customers while passing out samples of your menu items.
If space permits, opt for an open kitchen. This shows your customers that their food is handled safely and is freshly prepared — and adds an element of "theater" to the shopping experience!
Ensure you offer menu items in right-sized portions for family flexibility. That means single portions as well as larger portions for big families.
Meal deals are always popular with shoppers, as it takes the guesswork out of meal planning.
Ensure that expiry dates and nutritional information is clearly marked on the packages.
Use signage to link products from fresh store departments to the finished menu item. Make "what's for dinner?" a quick, easy and convenient decision.
Let your customers know that you accept pre-orders and can deliver (if this service is available).
Promote your menu offering on social media.
If you have an indoor dining space, make it a place people will enjoy coming to. No one wants to dine in a poorly planned space that feels like an afterthought.
Add special grocery lines so people can avoid long checkout lines when picking up their dinner.
Customer service and employee training
Having competent staff to prepare, package, cook and serve menu items is as important as the food they are serving. Make sure everyone is fully trained in their new roles and prepare a manual of standard operating procedures to keep things consistent.
The real battle is shifting the mindset of your customers, so providing excellent quality food and customer service goes a long way to building trust. If the meals you're providing are inconsistent in taste and quality, customers will go elsewhere with their hard-earned money.
Grocery stores can be a viable — and successful — alternative to restaurants. The trick is to find something you're good at and invest the time and materials to do it well.
If you'd like to up your foodservice game, feel free to reach out to us for some ideas. Some of our clients — like Freson Brothers in Alberta — are doing amazing things! We're always happy to sit down and come up with creative solutions to help you with your grocery challenges.