The pandemic left everyone scrambling — Restaurants and other food service outlets found themselves shuttered, customers were left without an easy and convenient alternative to home-cooked meals and supermarkets…? They had to reinvent themselves and come up with creative ways to capitalize on the opportunities created by the plight of the other two groups.
They did a remarkably good job. By removing self-serve options (like salad and soup bars) and replacing them with an expanded selection of meal kits, ready-made meals, grab 'n go packaged options and pre-prepped food, they made it easier for people to prepare meals at home. Many also introduced online shopping, curbside pickup and expanded delivery options.
People appreciated the convenience of being able to pick up their groceries and dinner at the same time.
But what does it mean for grocers now that things are back to normal (if double-digit inflation and scarcity due to supply chain issues and weather events seem "normal" to you) and restaurants and fast food chains have reopened? According to my research, many are investing in the labor, training, equipment and space needed to provide exceptional food service options at the retail level.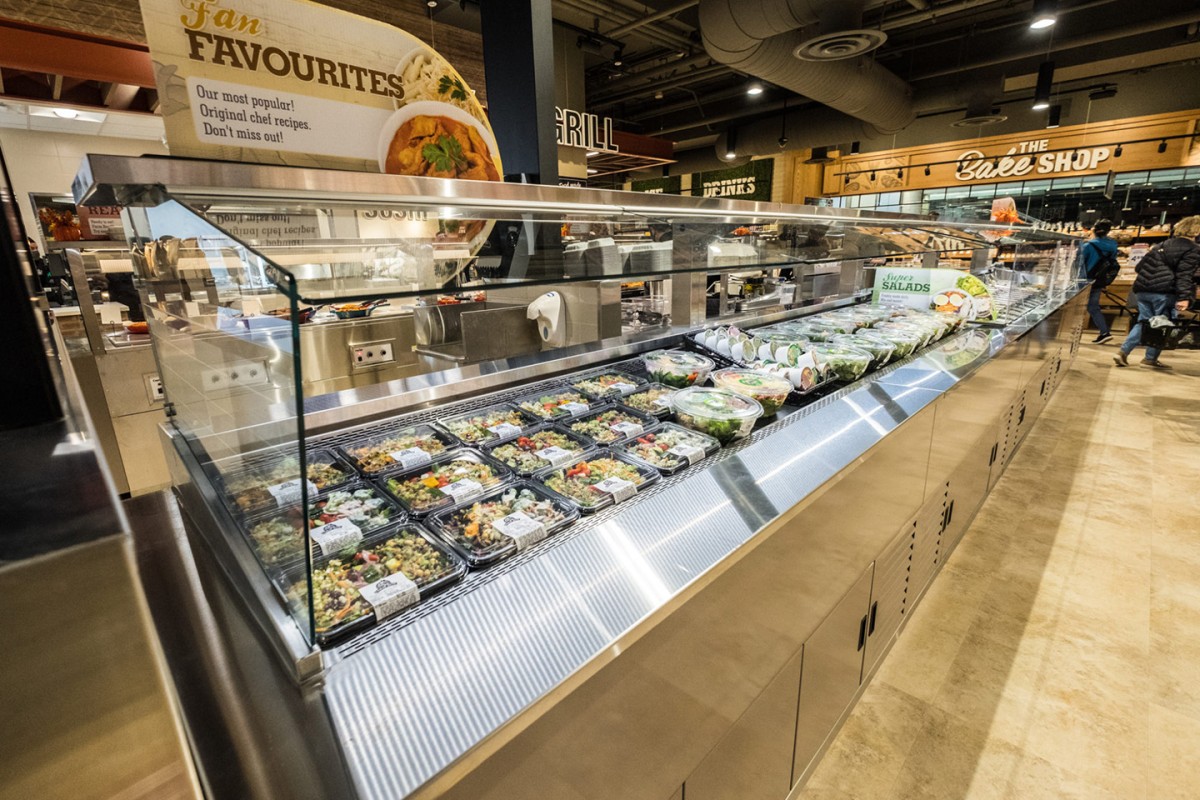 The future of food bars in supermarkets post-covid
This past October, (2022) we were asked by FMI, the Food Industry Association, to do a presentation on the future of food service at the retail level — is there a future post-covid? What does that look like?
During a recent survey, FMI found a large percentage of supermarkets are planning to invest in the space, equipment and people needed to expand their food service offerings.
Our presentation focused on two major questions — to what extent are service bars coming back and what is driving the decision to keep or replace them?
Prior to the pandemic, few people thought about going to the local grocery store when deciding where to go to eat. It just didn't enter their mind. During the pandemic, ready-made meals from the supermarket became a necessity for busy consumers and a viable alternative to takeout.
The challenge for retailers is to keep this momentum going and become real contenders in the food service arena — differentiating themselves not only from the competition but from the many other ways people are getting their food, including non-traditional outlets, like drug stores, dollar stores, gas stations and convenience stores in addition to restaurants and fast food chains.
Food service represents a huge, untapped potential for grocers
The idea of "take, heat & eat" grew through the pandemic and there's no reason why this concept can't continue to be a popular and profitable addition to your store's offering. Grocery stores have some distinct advantages over restaurants:
Grocery store meals are less expensive than restaurant meals. Even fast food meals aren't cheap anymore… two meals (considered "junk food" by many) at your local burger joint can set you back $25 on average! The same $25 can get a healthier meal for the whole family at a supermarket.
Restaurants are having significant labor shortages, resulting in slower service, increased wait times and reduced hours.
Supply chain issues and inflation have caused some restaurants to reduce their portions or remove some menu items entirely, making the overall experience a bit disappointing.
People are more aware that there are more alternatives when they don't feel like cooking.
No tipping!
Here are a few ways grocers are making supermarket meals more appealing to customers.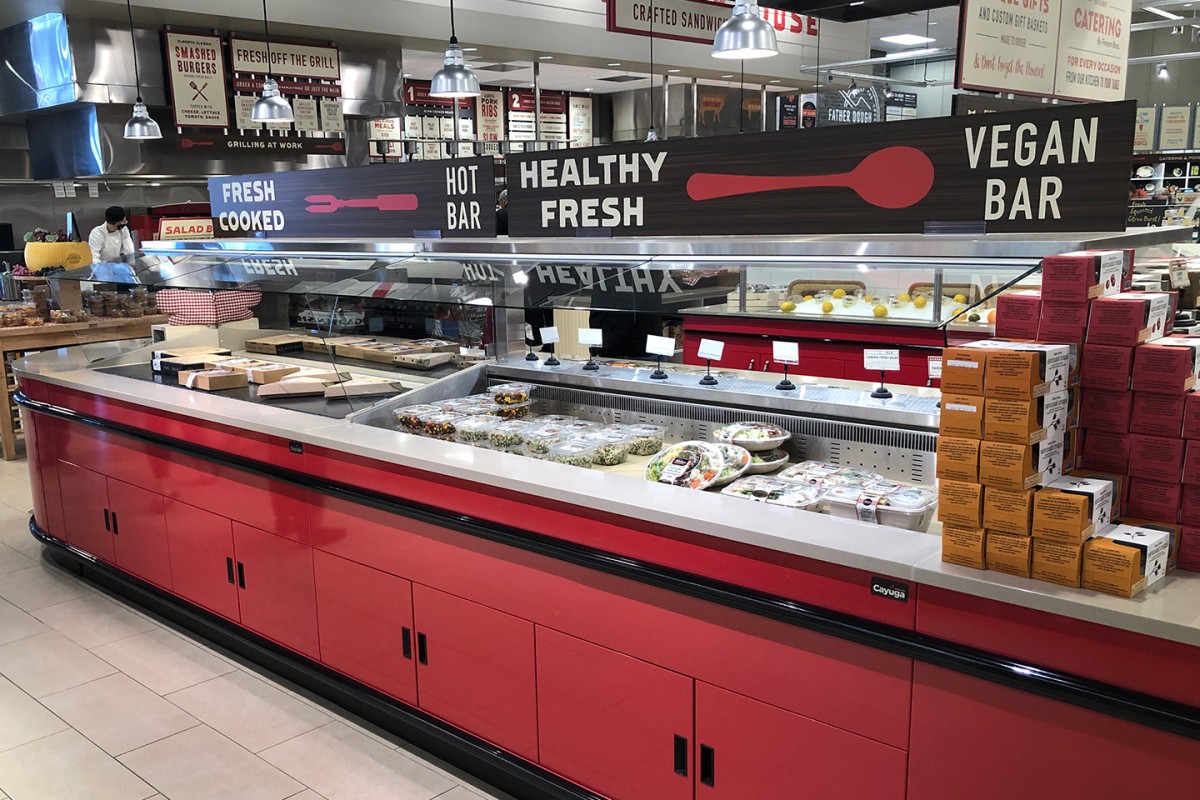 Address concerns about safety and sanitation
Even though covid is an airborne disease, many people are reluctant to purchase food from self-serve meal stations. This means stores should adopt a hybrid model, limiting self-serve options and continuing to provide alternatives, like grab-and-go, meal kits and pre-packaged meals.
Concerns about safety and sanitation are also behind the trend toward more transparency when it comes to meal preparation. Many supermarkets are moving toward an open kitchen design, which has many benefits, including:
Giving store offerings a "homemade" vibe.
Making people feel safe by showing them a clean and organized food prep area.
Increasing trust in the freshness and quality of the food being provided.
Providing a "theater-like" experience for shoppers that can differentiate your store from the competition.
Make food presentation a priority
People shop with their eyes, so the more tantalizing you can make your meal offerings, the more successful and profitable they will be. This includes:
Packaging choices that are attractive, "green" and microwave and oven safe.
Signage that both attracts and informs.
Reducing visual noise by creating displays with flowing lines and seamless transitions so your customers can focus on your products without needless distractions.
Using the right color and temperature when lighting your products.
Making sure displays are easy for customers to access and employees to restock, so your displays are always fresh and abundant.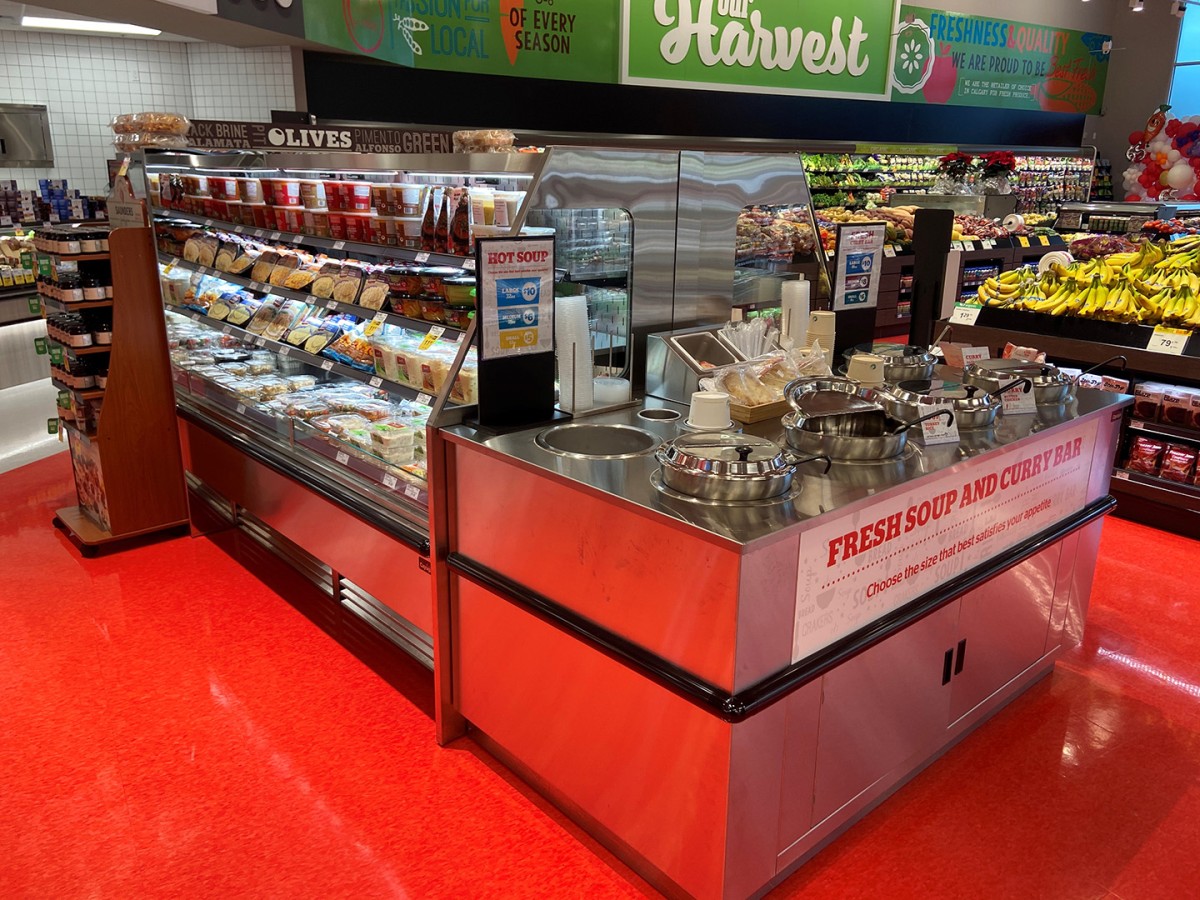 Repurpose or reconfigure existing displays
As times change, so will your store's layout. During the pandemic, for example, some stores moved away from the traditional self-serve, back-to-back island toward a racetrack configuration. This allowed staff to service customers from the center while keeping the displays properly stocked.
Now, the trend is toward an inline configuration that combines full-service with self-service. This moves the prepared food closer to the kitchen where the staff can keep an eye on it, keeping customers safe and helping reduce shrink.
The inline model has other advantages too. The display is horizontal rather than vertical, so it takes up less space, has better visibility, and makes stores seem less crowded.
Farm Boy, one of our clients, easily adapted their displays to the new layout. Because all of Cayuga's displays have a modular design they simply took them apart, moving them from the floor to the perimeter. Our displays also allow grocers to add new sections to the lineup — such as food prep stations, cooking stations and self-service soup stations.
A word of advice when choosing equipment… don't cheap out. Make sure the equipment you choose is durable, flexible, easy to maintain and easy to clean. This way you can pivot quickly when the need arises, like changing up your menu options to take advantage of seasonal offerings, moving from full-service to self-service at different times of the day, or showcasing a different menu for every day of the week.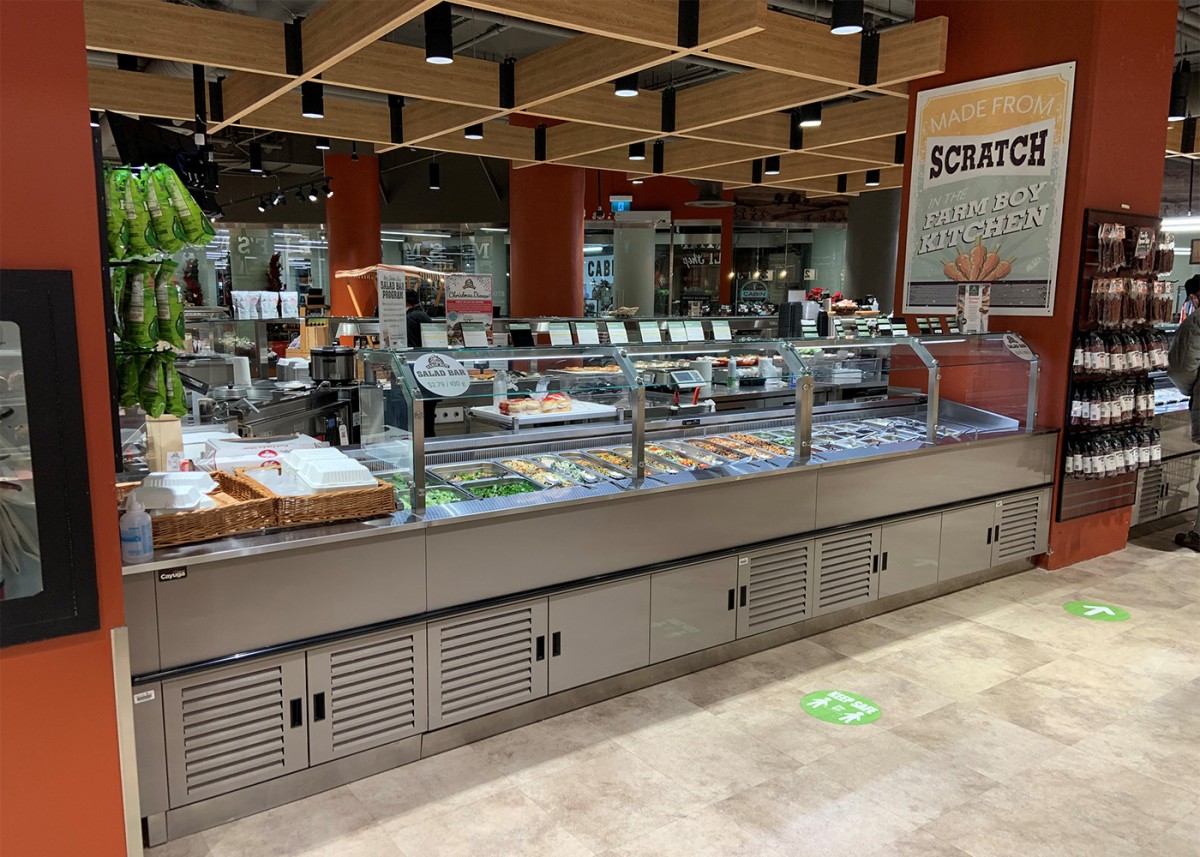 Invest in high-quality food
The current trend in food service at the retail level is "less is more". It's far better to have a few exceptional offerings than many mediocre ones. Have a core protein, and build two or three meals from that core. This strategy has a few advantages:
A limited menu makes it easier to train people to prepare the meals.
It's a good way to manage shrink.
It keeps people from being overwhelmed by too many choices.
Of course, none of these strategies will work if you haven't invested in good quality food and staff. A key element for success is to have a chef on your team, and invest in recipe development if you're expecting to compete with restaurants. You can only fool people once.
Request a consultation
If you want to pick our brains about how your store can tap into the lucrative food service industry, feel free to email or give us a call. We have all sorts of ideas on how you can make the most of this opportunity by giving your customers what they want… convenient and delicious meals to feed their families at prices they can afford.