To say it's been a very interesting few years for retail grocers would be a huge understatement — never before have supermarkets needed to adapt, change and pivot, often at a moment's notice.
And like a game of whack-a-mole, just when you've adapted to one set of challenges, another set pops up and demands your attention. Supply chain issues… rampant inflation… rising interest rates.
At Cayuga Displays, our way of thinking has always been a little different. While many companies — big and small — moved overseas or turned to cheaper imported components to reduce costs, our company did the opposite. We worked closely with our retail food clients to create innovative new products, continued to favor domestic parts and grew our local footprint in the small town of Cayuga, Ontario.
Pre-pandemic "common sense" said we were crazy for turning away opportunities to maximize profits. But once the pandemic hit, it proved to be a great decision — for us and our clients.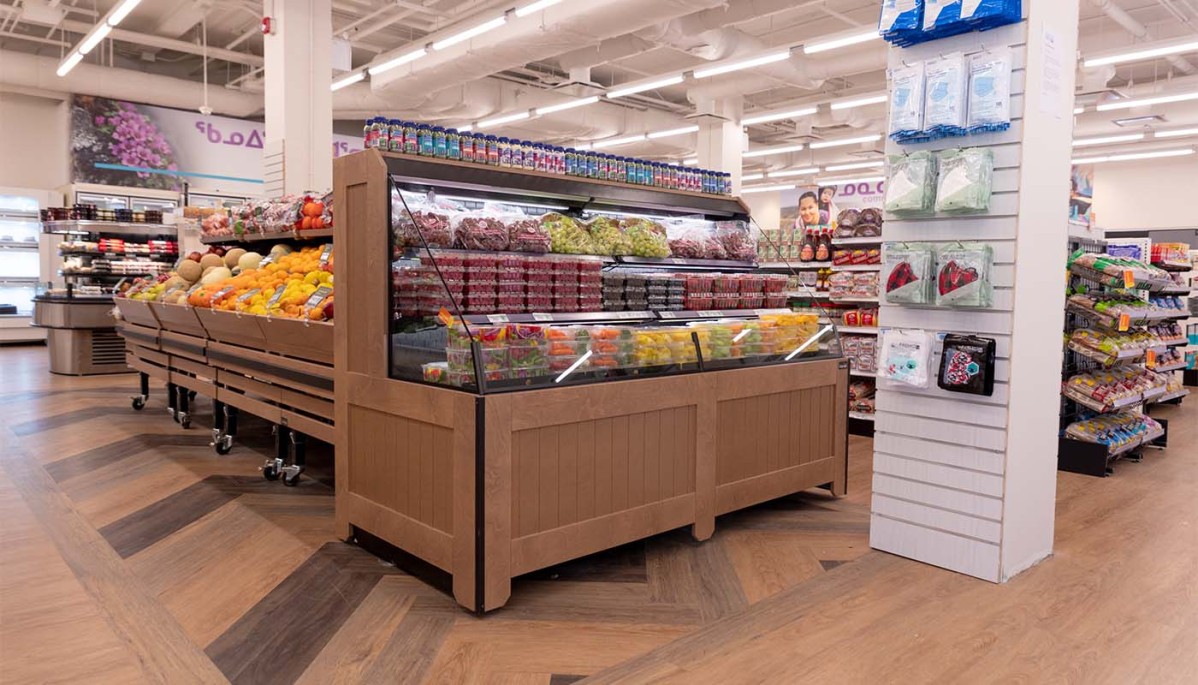 Here's what you can expect when you work with us.
Flexible displays that delight and inspire
Shoppers like to shop in stores that give them an experience that is fun and stress-free. If it's a hassle for them to find a simple staple they'll get frustrated and be inclined to shop elsewhere in the future.
It's no secret that people find colorful displays of fresh fruits and vegetables hard to resist — that's why produce is usually front and center in most supermarkets.
Attractive, well-stocked displays draw customers in and set the tone for the rest of the store, so it makes sense for the produce department to be fresh, seasonal and convenient for customers. A great way to do this is to include a variety of flexible merchandising displays that create a mass display without the need to overstock perishable produce items.
With this in mind, we worked to develop bins and table displays (like our Fresh Go Bins, Market Tables and Nesting Tables) that are customized and flexible — even refrigerated cases! The refrigeration units are self-contained and can be finished to match dry displays, reducing the "visual noise" that customers find distracting.
Other departments can benefit from enticing displays too… it's hard to walk away from a bakery case laden with tasty goodies!
But our innovative products aren't the only way we're a bit different…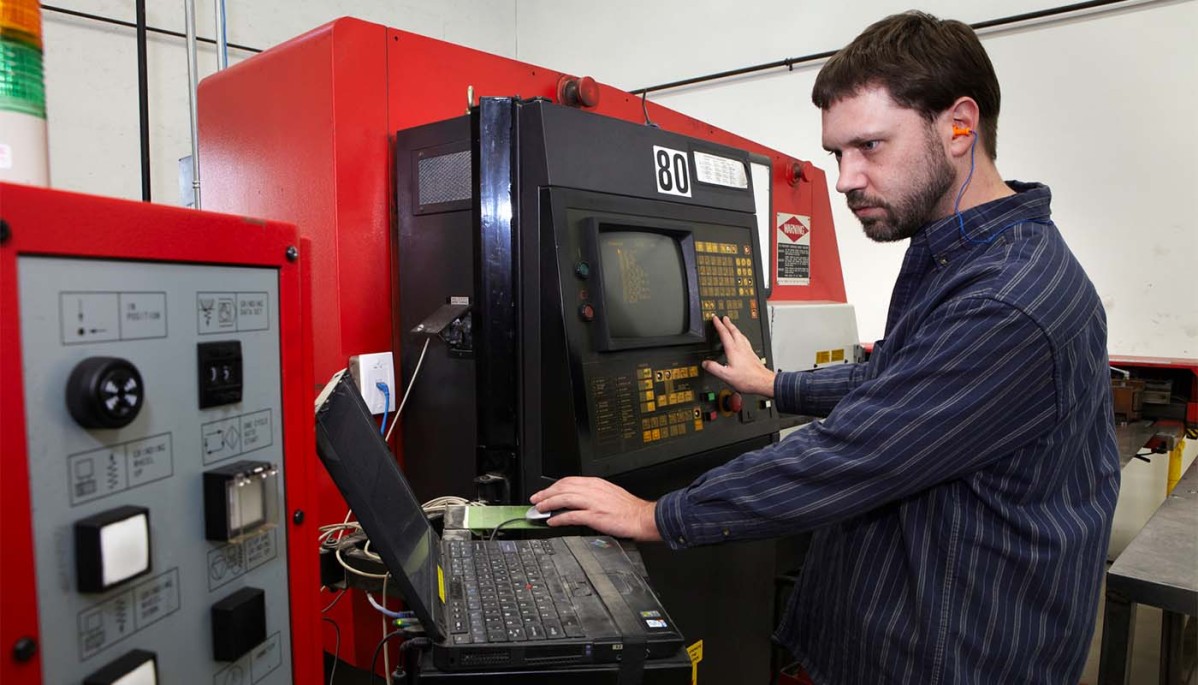 No unexpected surprises
When you sign a purchase order (PO) you commit to pay the seller for specific products or services… but what happens when the seller abruptly changes the price after you've already waited weeks (or months) for your product to be delivered? Your only choice is to pay up or start the process all over again with someone else, extending your lead time even further and impacting your business.
To me, this lack of transparency seems blatantly unfair and a bit shady. No one likes to be blindsided.
At Cayuga Displays, we make sure scenarios like this don't happen.
We believe transparency and maintaining open, honest communications is important. Our reputation is at stake… but so is yours!
If you're the person making the decisions, you're the one your team will turn to if there's a problem… and you'll find yourself holding the bag.
We value the relationship we have with you, so you'll be made aware of any situations that arise — whether it involves pricing, supply chain issues or something else — and we'll work together until we find a solution. Things happen and many issues are beyond our control. However, we can control how we respond and communicate with our customers. I always tell my team not to hide issues or wait before informing our customers. It's best to be upront and transparent because there's often a way we can work collaboratively to minimize any potential damage.
Shorter lead times (you read that right!)
The pandemic shone a light on the inherent weaknesses in our supply chain (particularly on the reliance many manufacturers have on off-shore parts and materials) which lead to longer than normal lead times.
We've implemented a number of strategies to keep our lead times shorter, including:
Sourcing the majority of our parts and materials from North American suppliers
Not purchasing proprietary components for our products
Keeping ahead of the situation by closely monitoring supply chains
Adding capacity to meet demand
Closely monitoring our costs for inefficiencies to keep prices stable
Because of these strategies, the impact of supply chain disruptions to our clients has been minimal. Despite the global turmoil, we're still able to supply customizable display cases and bins in as little as eight weeks!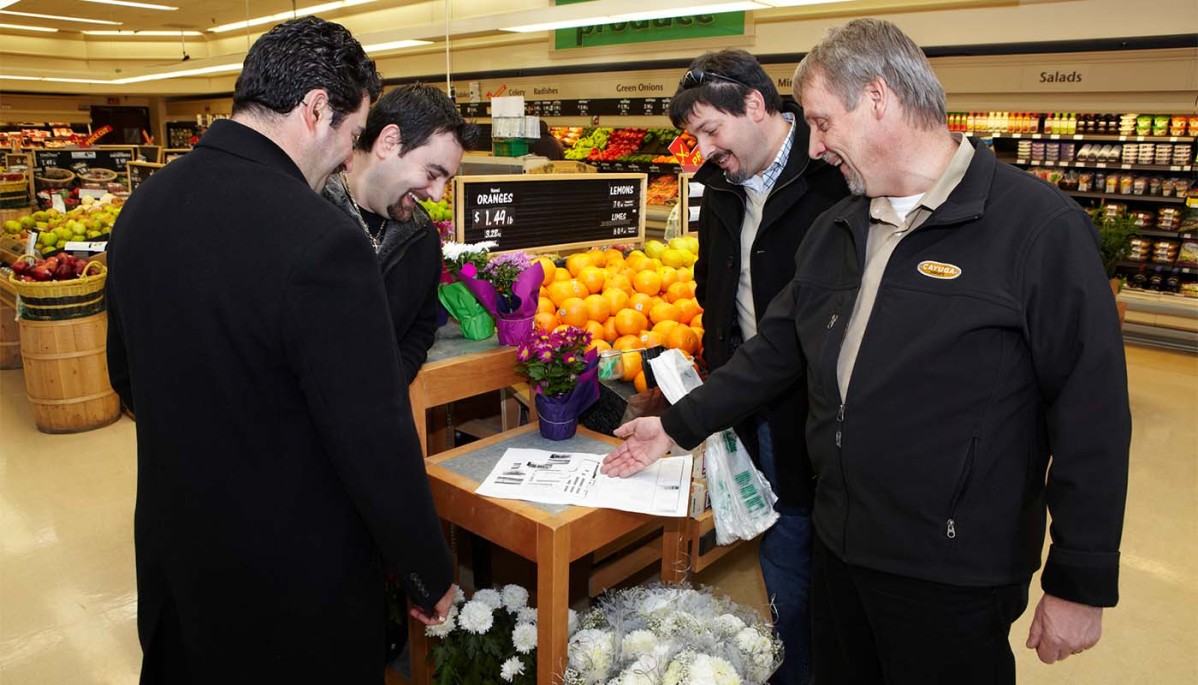 A team willing to go the extra mile
For us, the sale doesn't end with delivery. Our after-sales service team is always there when you need them, whether you purchased from us two months ago or two years ago (or longer!)
Let me tell you a quick story…
A little over a year ago (June 2021) one of our clients was shipping a refrigerated display case from their warehouse to a store in the southeast (it had been sitting in their warehouse for about two years).
While it was being transported, it accidentally fell off the truck and landed upside down, sustaining some damage (fortunately the majority of the damage was cosmetic. The refrigeration unit was intact and fully operational). Our team was able to order the parts, ship them and have the unit repaired and ready to go on the floor in about four weeks.
During tough economic times (like the inflation and rising interest rates we're facing today) we find it equally important to support our clients by keeping our products affordable.
Instead of jacking up prices as a knee-jerk reaction to rising costs, we prefer to brainstorm with our clients to come up with solutions that benefit everyone, such as offering a better price on large volume orders, using alternative materials or removing some options.
Thinking of upgrading a department or transforming your entire store?
Thoughtfully designed, professionally crafted retail food displays can help bring your brand to life, delighting customers and increasing in-store sales. At Cayuga Displays, we're all about solutions… get in touch and we'll find the solution that's best for you!